English below
Za górami, za lasami, w legendarnym Pruszkowie, stoi moja mała pracownia. Tutaj badam zakurzone manuskrypty, tajemnicze atlasy i rozmaite bestiariusze. A potem projektuję autorskie wersje i ożywiam stworzenia ze świata fantastyki: smoki, gryfy, jednorożce i inne bydlątka. Wszystkie art dolle - bo tak je nazywam - są ręcznie wykonane i mają ruchome części ciała.

Co to jest art doll? W największym skrócie: jest to autorska zabawka kolekcjonerska.
Coś pomiędzy przedmiotem sztuki, a "klasyczną" lalką dla dzieci.
Istnieją dziesiątki rodzajów art dolli (humanoidy, zwierzęta, sperfonifikowane przedmioty itd.), tworzone w najrozmaitszych technikach i technologiach.

Moje art dolle zrobione są z gliny polimerowej, specjalnego drutu
i sztucznego futra. Są to tak zwane OOAK-i (only-one-a-kind) - niepowtarzalne egzemplarze.
Do malowania używam modelarskich farb akrylowych Vallejo i Citadel.

Uwaga: formalnie art dolle są dziełami sztuki. Nie nadają się dla małych dzieci ze względu
na ryzyko oderwania drobnego elementu i np. połknięcia. Art dolle nie posiadają certyfikatów bezpieczeństwa
dla dzieci. Nie karmcie zatem swoich dzieci art dollami.

Ulotki, wizytówki, certyfikaty Kazoo Art Dolls zostały wydrukowane na ekologicznym papierze z recyklingu. Opakowanie i wypełnienie paczki (skropak pochodzenia roślinnego) jest biodegradowalne i można je poddać recyklingowi. Ze względów etycznych NIE WYKONUJĘ art dolli z użyciem prawdziwego futra, piór i skór zwierzęcych.
Chroń środowisko. Nie przyczyniaj się do cierpienia zwierząt.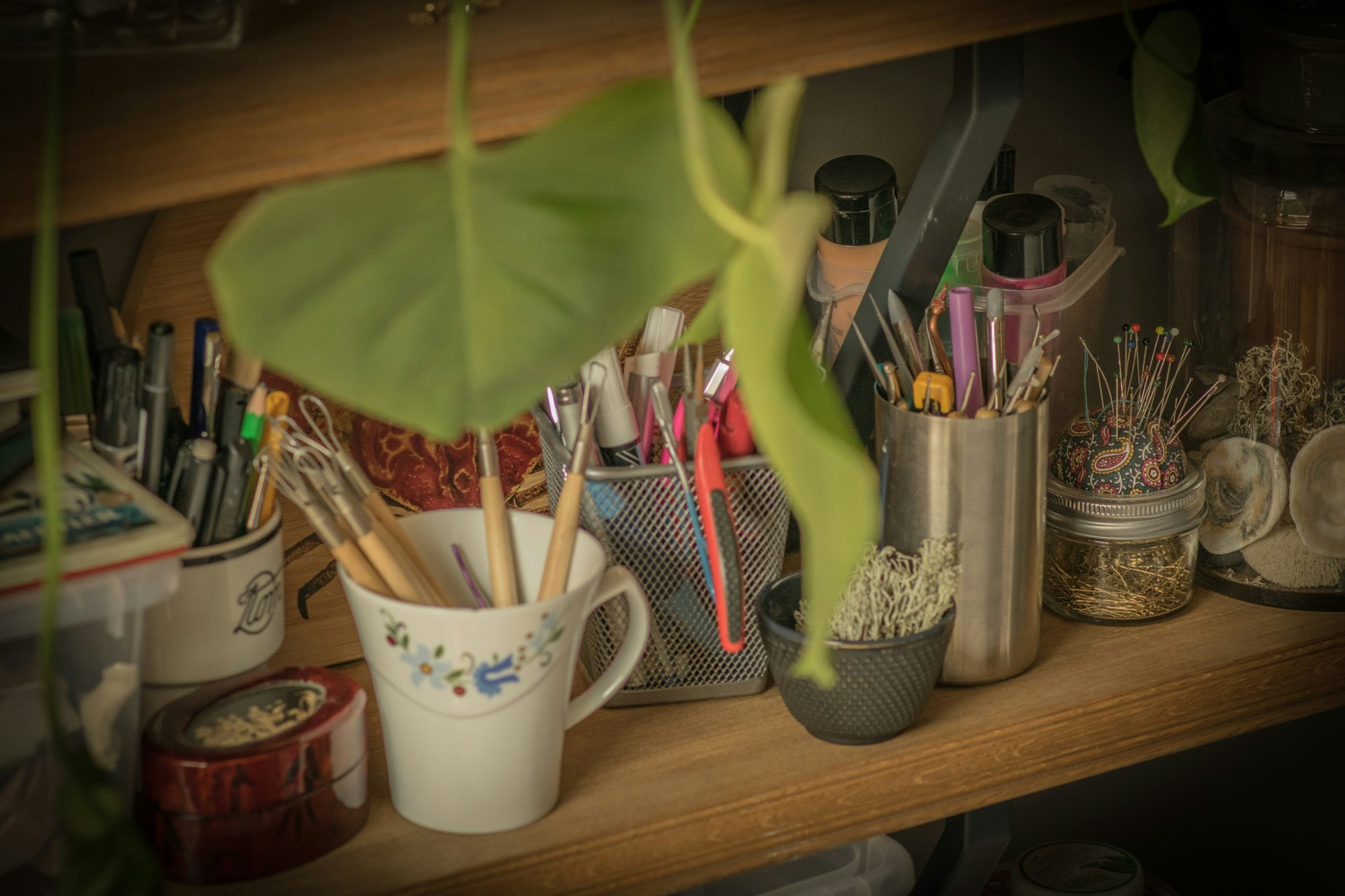 Behind the mountains, behind the forests, in the middle of Poland, stands my small studio. Here I study dusty manuscripts, mysterious atlases and various bestiaries.
And then I design my own versions and revive creatures from the fantasy world: dragons, gryphons, unicorns
and other cattle. All my art dolls are hand made and posable.

What is art doll? In a nutshell: it's kind of an original collectible toy. More a piece of art than the "classic" doll
for children. There are dozens types of art dolls (dollfies, plushies, objects, etc.), created in a variety of techniques and technologies.

My art dolls are made of polymer clay, special wire and faux fur. They are so called OOAKs (only-one-a-kind).
I use Vallejo and Citadel acrylic paints for painting.

Note: formally, art doll is a pieces of art. Not suitable for small children due to the risk of detaching the small element and, for example, swallowing. My art dolls do not have safety certificates for children. Do not feed your children with art dolls.

Kazoo Art Dolls Leaflets have been printed on recycled eco paper.
Packaging and filling (grain protein loose fill) is biodegradable and can be recycled.
For ethical reasons, I DO NOT MAKE art dolls using real fur, feathers and real leather.
Protect the environment. Do not contribute to the suffering of animals.